Physiotherapy in Milton for Elbow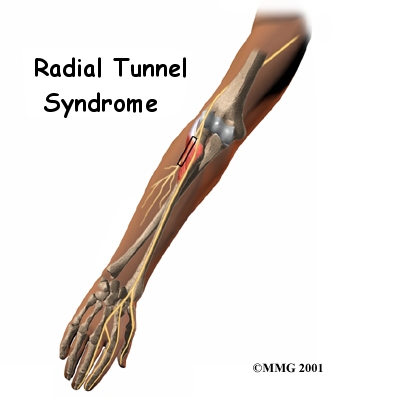 Welcome to Altima Physiotherapy's patient resource about Radial tunnel syndrome.
Radial tunnel syndrome happens when the radial nerve is squeezed where it passes through a tunnel near the elbow. The symptoms of radial tunnel syndrome are very similar to the symptoms of tennis elbow (lateral epicondylitis). There are very few helpful tests for radial tunnel syndrome, which can make it hard to diagnose.
This document will help you understand:
what parts of the elbow are affected
the causes of radial tunnel syndrome
ways to make the pain go away
#testimonialslist|kind:all|display:slider|orderby:type|filter_utags_names:Elbow Pain|limit:15|heading:Hear from some of our patients who we treated for *Elbow Pain*#